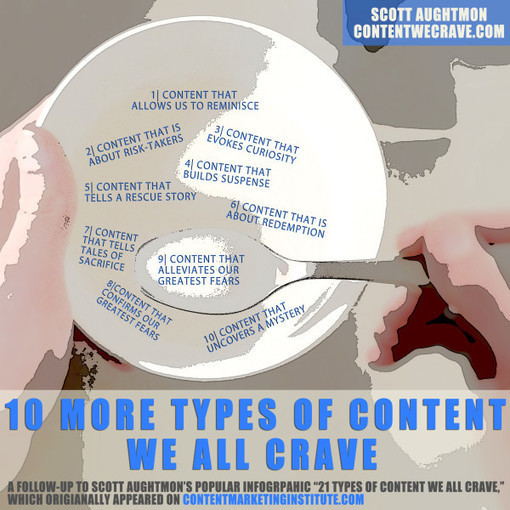 Four years ago, I shared that your content must resonate with your audience so they follow you where you want to take them.

I also asked what kind of content universally resonates with people. It's content that:
We never get tired ofWe always have time for We don't forgetWe want to share with others
This is the kind of content we must create if our goal is to influence, inspire, and move to action the unique group of people we have chosen to reach.

To help, I originally created a list of 21 types of content we all love to consume.